Commercial & Industrial Premises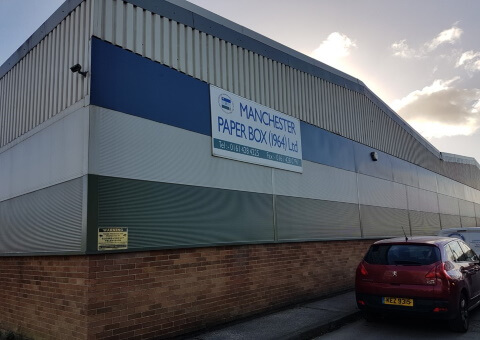 Client:
A multi-phase project involving commercial manufacturing and warehouse premises. A bespoke manufacturer of cardboard packages and boxes.
1960's building, comprising:
Factory
Offices
Internal mezzanine
Needed more and improved space for:
Manufacture
Increased production
Staff, clients, visitors
Options:
Re-locate
Demolish & Rebuild
Refurbish & Improve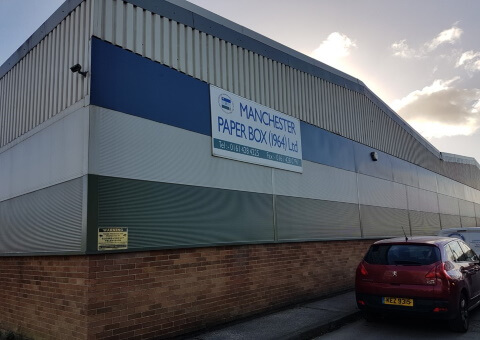 After consulting with Powersave Installations Limited, the decision was taken to undertake a refurbishment project, to be delivered in 6 phases.
Objective 1: Improve business space
Plus 1: Improve factory facilities for staff and clients
Plus 2: Improve non-factory space heating
Plus 3: Improve insulation
Objective 2: Improve and modify lighting
Plus 1: Improve emergency lighting
Plus 2: Improve electrical safety
Objective 3: Reduce energy consumption
Objective 4: Reduce carbon emissions
Phase 1 – Improve Factory Lighting
Phase 2 – Demolish Disused Building for Access
Phase 3 – Welfare Block Construction
Phase 4 – Office Refurbishment
Phase 5 – Increase Manufacturing Floor Space
Phase 6 – Improve Lorry Park & Delivery Area
Area 1 – LED lighting installed to shop floor
Area 2 – Redundant tower demolished
Area 3 – Redundant, disused, semi-derelict area for new welfare block
Areas 4 & 5 – Old office area 4 becomes an improved office area, extended south. Area 3 will be freed up for extra manufacturing.
Area 6 – External lorry parking and turning. To be extended and resurfaced.
Phase 1 – Improve Factory Lighting:
Following the new LED lighting installation and the energy saving control modifications at our Hindley Green plant which have now been completed and tested I would like to complement you and Simons team for a well-run job!
Following your details being passed to us by the Business Growth Hub your response for the site assessments and quotes where completed very quickly with the lighting specifications and also extensive energy saving details which help me to get the go ahead for the project.
The installations where carried out professionally to the method statements and risk assessments supplied and without any hold ups to our production requirements on site also the guys kept the working area controlled and tidy and the installation was finished ahead of schedule.
I have no hesitation in recommending Powersave for the installation of LED lighting and general electrical installations and we will be asking them to assist us with a number of new installations this year across our 3 sites.
Phase 2 – Demolish Disused Building To Improve Access: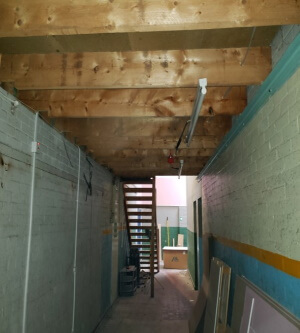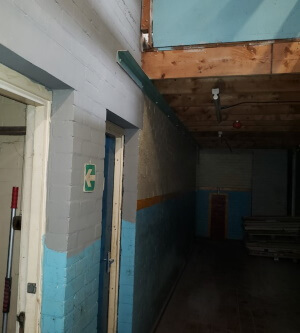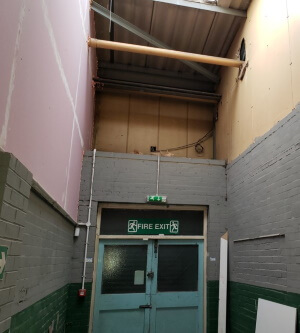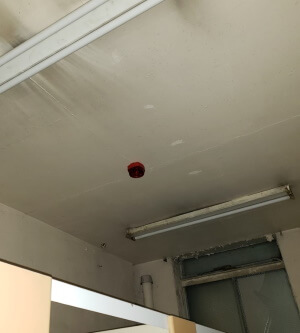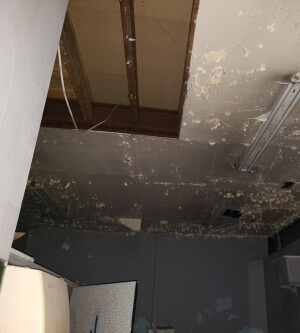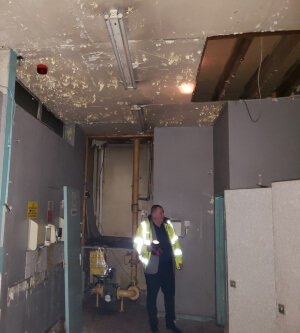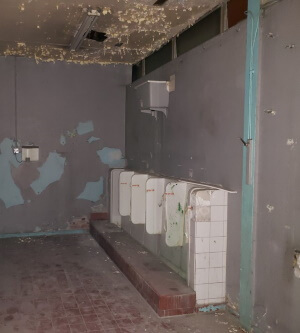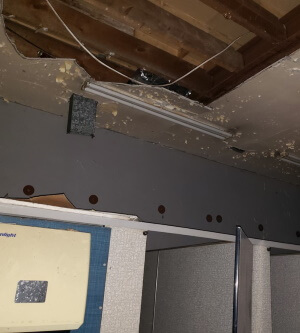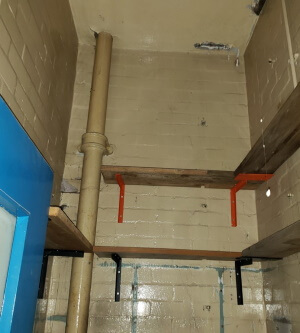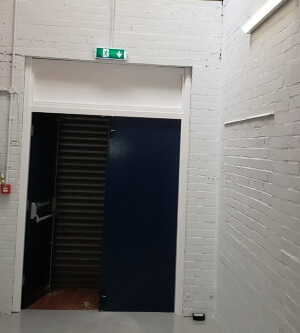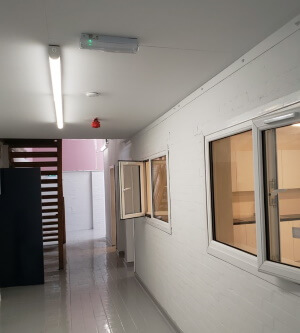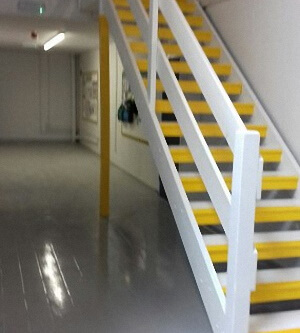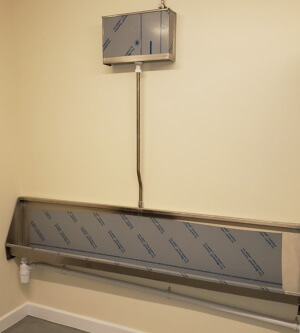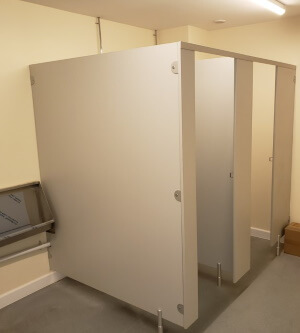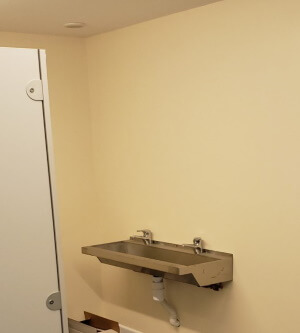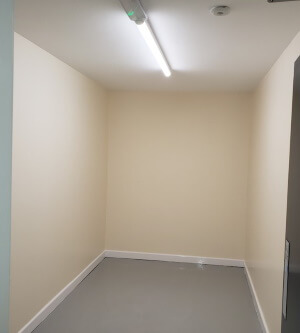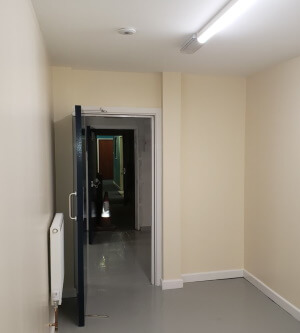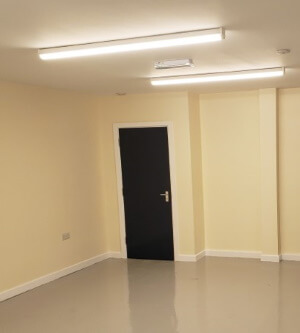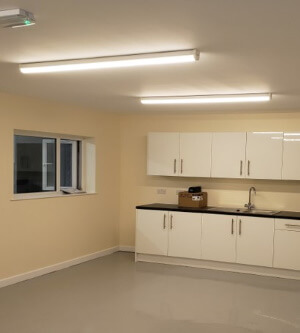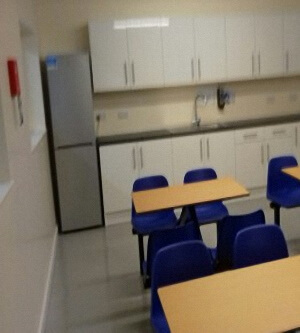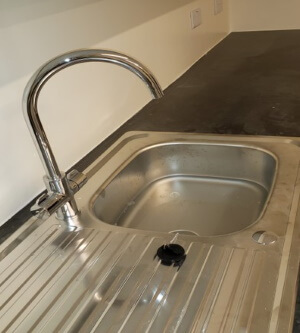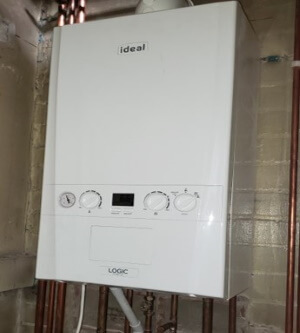 Phase 6 Improve Lorry Park & Delivery Area, Before & After:
Achieving
The Project
Objectives
Objective 1: Yes – Improved lighting quality & reliability
Objective 2: Yes – Reduced kWh energy consumption
Objective 3: Yes – Reduced carbon emissions
Objective 4: Yes – Improved & usable space
Objective 5: Yes – Nil loss of time & production
Objective 6: Yes – Increased return from building
Company Details:
Powersave Installations Ltd.
Company No.: 08688807
Registered Office:
200 Drake Street
Rochdale, Greater Manchester
OL16 1PJ